Education
Montclair Kimberley Academy, Montclair, New Jersey
Houghton College, Houghton, New York
New Jersey Institute of Technology, Newark, New Jersey
Seton Hall University, South Orange, New Jersey (BA, with honors 1986)
Rutgers University, Camden, New Jersey (JD, Tax Honors 1989)
Memberships
Florida Bar Association
National Association of Residential Property Managers
Bay County Multi Housing Association
Capitol City Apartment Association
Southwest Florida Apartment Association
Bay Area Apartment Association
Apartment Association of Greater Orlando
Spacecoast Apartment Association
North Central Florida Apartment Association
First Coast Apartment Association
Florida Apartment Association, Product Service Counsel
Practice Areas
Landlord/Tenant Law
Creditors' Rights
Education

Education
College of the Holy Cross, Worcester, Massachusetts (B.A. Economics, 1987)
Rutgers University, Camden, New Jersey (JD 1990)
Memberships
Florida Bar Association
National Association of Residential Property Managers
Southwest Florida Apartment Association
Bay Area Apartment Association
Apartment Association of Greater Orlando
Space Coast Apartment Association
Tri City Apartment Association
Practice Areas
Landlord/Tenant Law
Creditors' Rights
Collections
Bankruptcy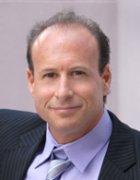 Education
Arizona State University, Tempe, Arizona (BS, 1987)
Quinnipiac University (Formerly the University of Bridgeport School of Law), Bridgeport, Connecticut (JD, 1991)
Memberships
Florida Bar Association
Bar of the Commonwealth of Pennsylvania
Trial Lawyers Section of the Florida Bar
Broward Lawyers Care Pro Bono Program
Past member of the Board of Directors of Florida Legal Services, Inc.
Practice Areas
Landlord/Tenant Law
Transactions (Contracts, Leases)
Education

Jeffery M. Wilkins
Attorney
Education
University of Florida, Gainesville, Florida (B.A. Economics, 1997)
Stetson University College of Law, St. Petersburg, Florida (J.D., 2001)
Memberships
Florida Bar Association
United States Middle District of Florida
United States Southern District of Florida
United States Court of Appeals for the 11th Circuit
National Association of Residential Property Managers.
Practice Areas
Landlord/Tenant Law
Fair Housing
Civil litigation